Biggest Bitcoin Casino Winners Of All Time
A Cloudbet player takes down 400 ETH on a 0.32 ETH stake - on a single spin - playing Crazy Time. Forcing his way on to our casino all-time highest-winners list.
Updated October 2020
We've brought together the stories of our biggest casino winners of all time, which include:
A Crazy Time taking down 400 ETH on a 0.32 ETH stake - on a single spin
Sweeping the Board with 19 BTC Monopoly Live Win
2.5 BTC from 100 free spins
161 BTC single spin Multifruit win
Troll Hunt That Led to 260 BTC Win
Big Luck striking at the Lightning Roulette table
Life-changing live roulette win

---
Biggest bitcoin casino winners
A big casino win can forever change a life. A single spin on a slot or at the roulette table, or that one card being drawn at just the right time can lead to a new house, quality time with the family, or even an early retirement. Or, if you're so inclined, that Lambo you always wanted (supermodel not included).
That also holds true when it comes to bitcoin casinos - perhaps even more so, as bitcoin's price fluctuations can mean the amount you win can increase even more in price with time. And Cloudbet's bitcoin casino has seen some of the biggest winners of all time - as if you needed even more reasons for choosing Cloudbet!
And due to Cloudbet having some of the highest limits among bitcoin casinos, our doors are open to all types of players, from the small-time dabbler to high-rolling whales. In fact, in many of our slots, you can start with as little as 0.00005 BTC per spin. And the best part is, you get to try them for free, so you can get familiar with each game before you put any money in.
And, as our history shows, sometimes you don't need to stake high to earn high, and even a small amount can lead to vast riches. These are the stories of some of the lucky players who have taken home life-changing amounts.
A Crazy Time taking down 400 ETH on a 0.32 ETH stake - on a single spin
The most recent winner to join our list took down an impressive 400 ETH - at today's price, that's just shy of $140,000 - on a stake of just 0.32 ETH ($112) playing Evolution Gaming's Crazy Time.
Crazy Time offers some crazy multipliers - all the way up to 25,000x if your luck carries you that far.
It's a hyperactive, hyper fun, studio game, with high-energy live presenters that entertain along the way. Crazy Time is set in a large, colourful, entertaining studio that includes the main money wheel, a Top Slot above it, and four exciting bonus games – Cash Hunt, Pachinko, Coin Flip and Crazy Time - around which the all-action gameplay revolves
The Cash Hunt bonus game is a shooting gallery with 108 random multipliers, covered by random symbols and shuffled before the player takes aim and shoots. When the countdown clock runs down, the multiplier is revealed. Each player selects their own target in this interactive bonus round, meaning players will win different multipliers.
The Coin Flip is just that - determining which multiplier will be won. Two multipliers are randomly generated and each assigned to a side of the coin.
The Pachinko bonus game features a large Pachinko wall, from the top of which the presenter drops a puck - wherever it lands at the bottom determines the multiplier. If the puck lands on a DOUBLE value, all multipliers at the bottom of the wall are doubled and the puck is dropped again - and again, and again, and again, if need be - until a multiplier is chosen, up to a maximum 10,000x.
Things get really crazy in the final Crazy Time bonus game - with a maximum multiplier of 20,000x. This revolves around a giant money wheel, and players select a coloured flapper - blue, green or yellow - before it's spun. When the wheel stops, the player wins the relevant multiplier that their flapper points to. A bit like the pachinko wall, a flapper may points to a DOUBLE or a TRIPLE value, in which case multipliers are doubled or tripled ahead of the next spin. Only players that chose this flapper partake in this round. The wheel can be re-spun until a maximum 20,000x multiplier is reached.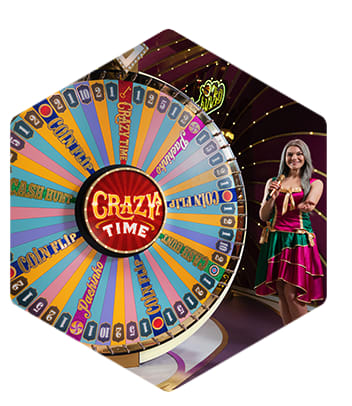 Opening a Cloudbet account has never been easier - all you need is a credit or debit card to jump in and get started. So check out the Cloudbet Live casino lobby and join the hugely popular live gaming experience.
And don't forget, Cloudbet also offers a healthy Welcome Bonus - we'll match your first deposit 100% up to a massive 5 BTC/ETH/BCH or 1000 USDT/USDC.

---
Player Sweeps the Board with 19 BTC Monopoly Live Win
Anyone who has ever played Monopoly knows that Mayfair and Park Lane are often the keys to success. This seems to hold true for the hugely popular casino version - Monopoly Live. Just ask the lucky player who this week turned 13 mBTC into a whopping 18.93 BTC - $137,000 in old money.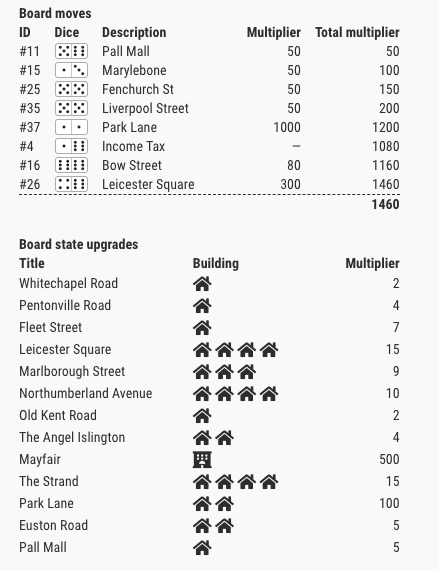 As the name suggests, Monopoly Live is a real-time live interactive casino experience from Evolution Gaming. A host spins a wheel with the numbers 1, 2, 5 and 10 (paying out at face value) along with special segments 'Chance', '2 Rolls' and '4 Rolls'.
'4 Rolls' triggers a special bonus round featuring 3D augmented reality where Mr. Monopoly himself makes a special appearance hopping around the board guided by the dice. And it seems our player wagered on '4 Rolls' and had the famous character on a piece of string as he danced around the virtual board, accumulating an astonishing 1,460x Multiplier on his 13 mBTC bet (equivalent to about $94) bagging 18.83 BTC. Now that is what you call sweeping the board!
If you want to pass go and collect your own bitcoin fortune playing Monopoly Live, make your first deposit and see if you can guide Mr. Monopoly to a massive payout.
---
2.5 BTC from 100 free spins
2019 continues to deliver big winners in the Cloudbet casino, with Leohand from Taiwan managing to convert 100 free spins into serious money this month.
After qualifying for the full 100 free spins bonus on Turnover Tuesday, our latest winner headed over to the mythical land of Ancient Greece to chance his luck on our popular bitcoin slot, Rise of Olympus. A gift of 0.1155 BTC (€620) from the Greek gods set Leohand on his way, steadying his confidence as he came face to face with the ultimate test - the Dragon Maiden.
Presented with fortune rather than flame, Leohand had nothing to fear. 0.733 BTC and 0.842 BTC single spin wins filled his pockets, as did the ultimate success: a 47x multiplier turning 0.03 BTC into a mega 1.416 BTC.
Having walked away from our casino with a mega 2.5 BTC, almost €16,000 at today's prices, Leohand's win certainly proves how profitable our promotions can be.
161 BTC single spin Multifruit win
Cloudbet's first big bitcoin casino winner in 2019 is out, as a player from Finland nailed down quite a juicy victory at one of our bitcoin slots. This lucky player has given the ultimate squeeze to our Multifruit 81 slot, with one particularly fortunate spin netting her an incredible 161 BTC - more than €740,000 at current prices.
The amount would be more than enough for most people to call it a day, but not for this player. Surfing on the incredibly lucky wave for the next two days, this boldness definitely bore fruit, as this happy casino patron walked away with massive 45 BTC (nearly €210,000 at today's rates).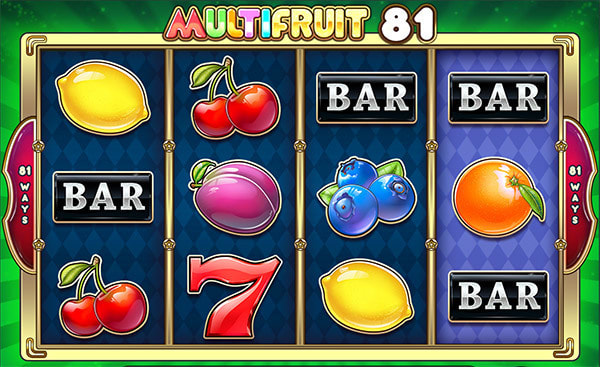 Multifruit 81 is a no-nonsense slot game with a retro look and simple rules. Its straightforward approach is especially appealing to people who value action over complexity. And as this story shows, simplicity can translate into big rewards.
Trolling took on a whole different meaning for one lucky bitcoin slots player here at Cloudbet. And even though you could say she was hunting for Trolls while online, it's not the same kind you find on Reddit and Twitter.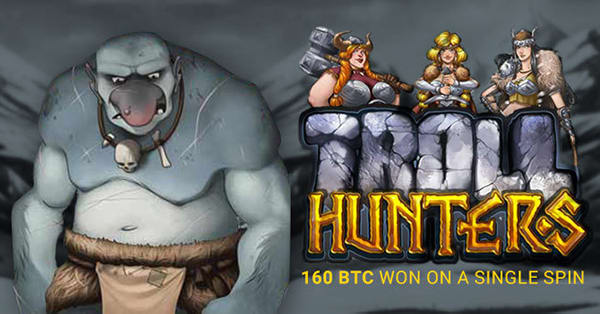 While betting on our Nordic legend-based slot game Troll Hunters in March 2017, the player placed a wager of a mere 0.16 BTC, and as luck had it, in a single spin, got back a life-changing 160 BTC from her boldness. That feat alone represents 1000% over her initial bet.

Most people would have been more than happy to call it a day and cash out, but not this player. She didn't stop there, and this confidence was handsomely rewarded. In a short period of time, she went on to scoop 56 BTC more adding up to a grand total of 216 BTC in a single play session, bringing the overall profits to 1340%.
At bitcoin's all-time high, this jackpot was worth about $4.1 million. That's more than enough for a couple of lambo, and then some. Considering the starting wager was worth about $200 at the time it was placed, that's not bad at all.
Go practice your Troll hunting skills for free on Cloudbet Casino, or try any other of the hundreds of slot games we offer.
Not many people would actually think that being struck by lightning could be a good thing. However, that can't be said about one particularly fortunate Cloudbet player, who in November 2018 found out that being struck by lightning can be a uniquely rewarding experience.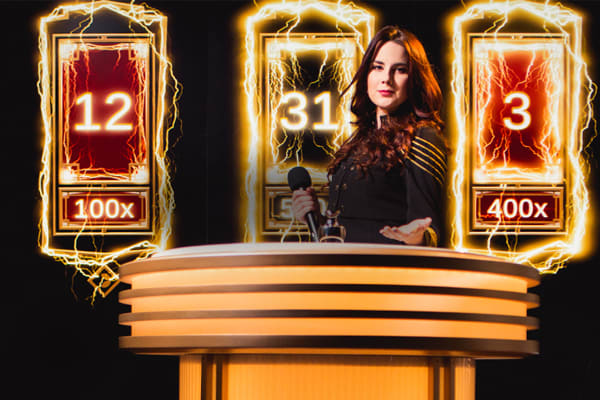 That is, if the strike happens to take place in Cloudbet's Lightning Roulette table, just in case you were thinking of flying a kite during a storm (don't do that).
Lightning never strikes the same place twice, or so the saying goes. But that is definitely not the case in Cloudbet's Lightning Roulette. In every round, one number is randomly struck by lightning, and that number's payouts receive a multiplier that range from 50x to 500x.
This electrifying event has led to the player getting an incredible 49.22 BTC from a single spin of the roulette, as that particular bolt was loaded with the biggest possible multiplier, which increased her humble wager 500x to nearly 50 BTC.
Again, luck favours the brave, and whereas most people would have simply called it quits and enjoyed the rest of the decade off, her perseverance paid off big time.
In a session that lasted little more than one hour in total, and even without further such electrical aids, the player nearly doubled that amount, walking away with 87 BTC and, we presume, feeling quite energised with over the equivalent to over $550,000 in profits in the time's exchange rate.
If you're ready to get struck by one of these bolts of luck, there's no need to go storm-hunting; just head to Cloudbet's Live Casino, where you'll find Lightning Roulette and tonnes more high-voltage casino games.
Although it certainly helps, you don't need to rely on a single stroke of luck in order to become a big winner. Even though luck is the single biggest component in a casino, devising and following a gaming strategy can help increase your chances of winning.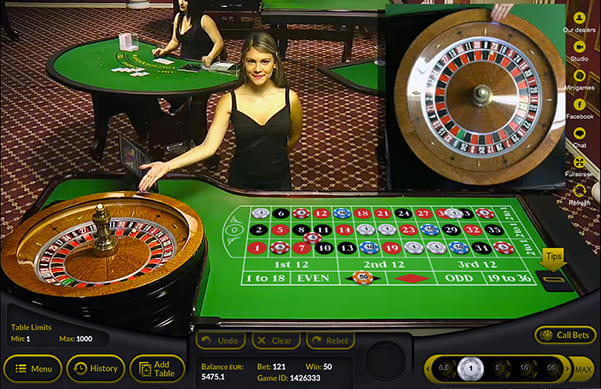 Even without the added benefits of multipliers or jackpots, one player went on to get nearly 53 BTC on a life-changing winning streak on Cloudbet's Live Roulette. This player in particular took advantage of Cloudbet's high betting limits to amass what was then worth around $340,000.
To keep such a streak going, though, is no mean feat. Besides an incredible amount of luck, it requires a particular mindset, a strong resolve, and preferably an intimate knowledge of the game. Of course, a strategy that hedges against losses and knowing when to stop are also much welcome.
You can learn more about betting strategies and a myriad casino games on the Cloudbet Blog.
There's nothing quite like it: blood pumping fast, the feeling of exhilaration and a rush unlike any other as every piece of the puzzle falls perfectly into place, and the slow realisation that from then on, your life will never be the same.

All these players are probably amongst the biggest-ever bitcoin casino winners, and Cloudbet takes pride in giving everyone a shot at becoming the next. Like them, you can find yourself taking home a life-changing prize, and one step closer to your dreams.
Plus, we don't even need to mention that our games are just fun to play, so join now and enjoy the thrills of Cloudbet's bitcoin casino.